Paradise, according to many books and legends, is an exotic fantasy Island, rising above azure waters full of colorful fish, surrounded by pristine beaches, stunning fauna, and inhabited by gracious people.  It is a place of wonder and whimsy, a location of dreams.  Giuliano Hazan and I are pleased to announce that we are making that dream a reality!  We invite you to join us aboard the Paul Gauguin  for an 11-night Society Island cruise to paradise.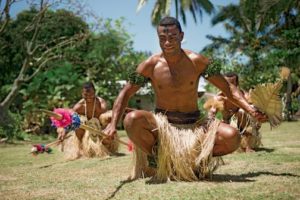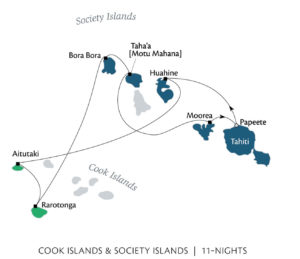 Our cruise, aboard the all-inclusive, luxury ship the Paul Gauguin, will start in Papeete Tahiti and cruise through the extraordinary Society Islands, home to some of the world's most spectacular lagoons, where we will have a chance to swim among the majestic sea turtles and relax on the private islet of Motu Mahana.  The ship's state-of-the-art, retractable marina, features complimentary watersports and the opportunity to become a certified diver.  Relaxation is easily achieved in the 5 star onboard accommodations or during an overwater massage. Entertainment is varied, the ship carries a troupe of Tahitian entertainers but also showcases live piano music, Broadway show tunes, and foot-tapping rock.  During the day there are optional lectures from renowned environmentalist Dr. Denis Schneider who will present "Corals in Peril: What Solutions Are There in French Polynesia?" and Dr. Mark Eddowes, who will captivate you with the "real" story of the Mutiny of the Bounty.  Additionally, Giuliano will be onboard to delight you with his practical methods to creating Italian food masterpieces.
Join us, May 26th 2018 for this cruise to paradise, full of fun, frolic, and excellent food. Extraordinarily low pricing begins at $5,871.00 per person and includes round trip airfare from Los Angeles.  In addition, if you book during the week of April 12, 2017,  you will receive $400 per cabin (double occupancy) in onboard credit.  The itinerary includes 3 overnights, including Bora Bora, one of the most photographed and recognizable Island in the South Seas. For more information please call, Lael Hazan 941-212-0411 or write l.hazan@dreamvacations.com, your cruise to paradise awaits!