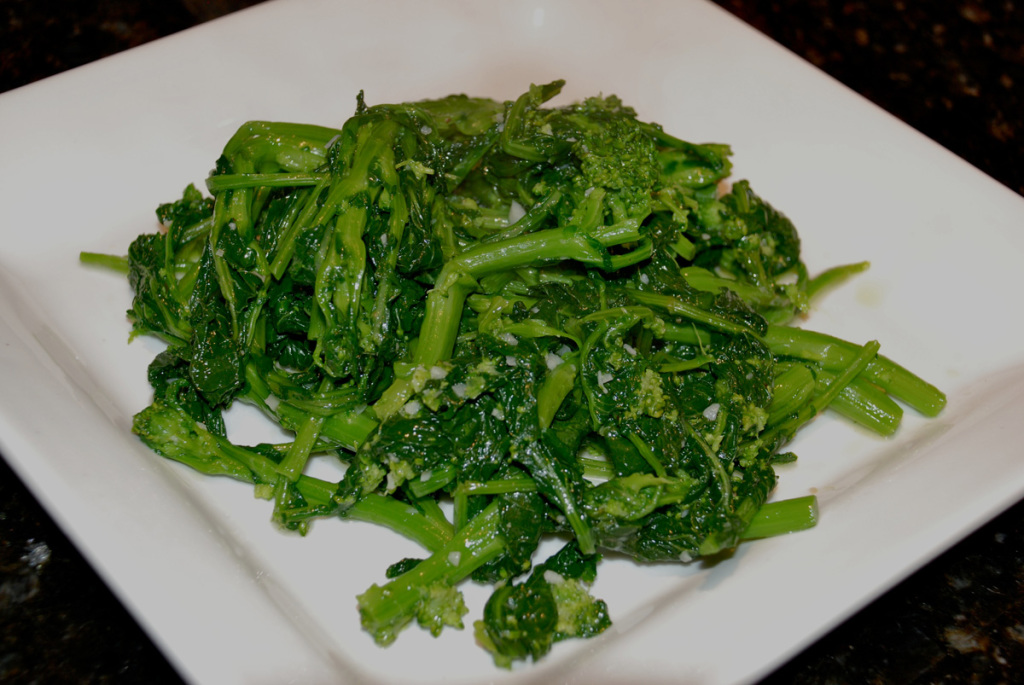 Giuliano is often asked to be a "guest" chef at charity dinners. These are events that we like to support and Giuliano travels around the United States creating such dinners.  The menus for these events are always spectacular; but we've learned that the homey flavors of porcini mashed potatoes; broccoli rabe, etc… sometimes are the ones that people remember and appreciate most.  Of course, Giuliano has to rely on the graciousness and expertise of the chef in charge.  As most of you know, it is very difficult to replicate a dish exactly like the author intended.  Even my father-in-law can tell the difference when my mother-in-law, Marcella Hazan, makes her famous tomato and onion sauce or when my husband makes it.  There is always something a little different.  Those differences fill Giuliano with trepidation, as he has had some difficult times when chefs present dishes based on his recipes that reflect none of his taste sensibilities.
Recently, Giuliano was guest chef at The Bird Key Yacht Club Gourmet dinner and wine paring.  Our good friends, Dr. Suzy Steelman and Mike Yourison hosted the event and promised all would go well.  Giuliano met with executive chef, Joseph A. Santangini and was most impressed.  The chef knew where to get fabulous Colorado lamb for the secondo and was keen to get black truffles flown in for a truffle risotto.  A menu was set and Chef Joe enthusiastically approved.
Bird Key Yacht Club Gourmet Italian Evening
w/ Giuliano Hazan
Welcome Reception
Prosecco, Adami Garbel
Insalata
Arugula with sliced mushrooms, shaved Parmigiano Reggiano, lemon vinaigrette
Argiolas, Costamolino (Vermentino)
Primo
CLASSIC RISOTTO
With shaved fresh black truffles
Chianti Classico Riserva, Coltibuono
Secondo
Encrusted with Parmigiano Reggiano and herbs, served with porcini mashed potatoes and sautéed broccoli rabe.
Allegrini "La Grola" Valpolicella (this is the winnery that we partner with for our Cooking School in Italy)
Dolce
SICILIAN ORANGE TART
With fresh raspberries
Pieropan Recioto di Soave
The Bird Key Yacht club recently went through an extensive renovation that has made its facilities gracious and hospitable.  The beautiful dining room with comfortable chairs, always a plus in my book, overlooks their private harbor with a backdrop of the Sarasota Bay.  What could be lovelier at sunset to see the twinkling lights of the city?
The meal began with passed hors d'oeuvres of black truffle paste  and a Gorgonzola dolce topped with truffled honey.  After everyone sat, Giuliano explained what we were about to eat and the Commodore got up to say that this dinner was one of the most successful in the history of the Yacht Club; they were filled to capacity and had dozens of people on their wait list.  All were primed for a delightful evening.
Giuliano had carefully chosen the menu of items he felt that both the guests would enjoy but were also easily replicable and he was thrilled with Chef Joe's execution.  Obviously the abundance of black truffles elicited oohs and ahhs, and the lamb was stupendous, but there were other hits. One of the dishes that everyone spoke about was the porcini-mashed potatoes.  It is difficult to find anyone who doesn't like mashed potatoes, but adding the porcini takes the potatoes to another level; honestly, I could have had them as a dish on their own.  Giuliano was particularly happy with how the rapini (broccoli rate) turned out.  Many people cook it too little.  Giuliano believes that in cooking it until tender so the sweetness comes out.  It remains a vibrant green and sautéed with good extra virgin olive oil, a bit of garlic and salt and pepper it becomes a mouth watering side dish that no one left behind.  So many people spoke about the greens and asked how they were prepared that we've decided to include the recipe in this blog.
The evening was a smashing success and we've already been asked to return.  It will be hard to resist another delectable evening in such a beautiful location.
Rapini Sautéed with Olive Oil and Garlic
(From How to Cook Italian by Giuliano Hazan)
Serves 6 as a side dish
1 bunch rapini, about 1 pound
1 medium garlic clove
Salt
3 tablespoons extra virgin olive oil
Freshly ground black pepper
1.  Fill a pot with at least 4 quarts of water, place over high heat, and bring to a boil.
2.  Trim the bottom of the rapini stalks and wash in cold water.  Peel and finely chop the garlic.
3.  Add a tablespoon salt to the boiling water and put in the rapini.  Cook until the stems are tender, usually no more than 5 minutes.  Drain well in a colander.
4.  Put the olive oil and garlic in a 12" skillet and place over medium high heat.  When the garlic begins to sizzle, add the rapini.  Season with salt and pepper and sauté, stirring occasionally, for 10 minutes until the rapini are fully flavored with the olive oil and garlic.  Serve at once.