What's Included in Our Fees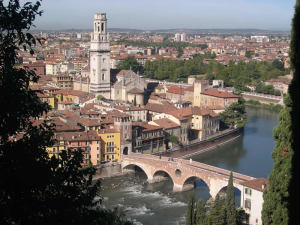 The fee for fully participating students includes the following:
Four 5-hour hands-on classes and dinners.
Seminars covering Italy's main wine producing regions.
6 nights deluxe accommodations at Villa della Torre, including breakfast.
All field trips, with transportation in a deluxe chartered bus.
Five restaurant meals outside of class.
The non-cooking companion fee includes everything except the cooking classes. Companions may join the class for the dinners and wine presentations.
Accommodations
Villa della Torre was not built as a hotel but as a country residence. The rooms are spacious, luxuriously furnished and unique in their layout. All rooms have a private bathroom. Please note that all the rooms are on the second floor and there is no elevator.
Registration
Course fees are $5,295 per person based on double accupancy and $6,045 for single occupancy.. The fee for a non-cooking companion who will join us for all meals, field trips, and wine presentations is $4,595.
Scroll to the bottom of this page to register.
After submission, we will contact you to confirm your registration and send an online invoice if you choose that option.
---
Trip Planning
Our welcoming reception will begin on Sunday at 7:30 p.m. Check-in time is 2:00 p.m. If you expect to arrive earlier, please let us know. The week's activities will end Friday with the last class, and check-out will be on Saturday morning at your convenience.
What To Bring
Please bring comfortable shoes for walking and for standing during class.
If you would like to wear an apron in class, please bring one.
Dress for the week is generally casual, although a bit more elegant attire is encouraged for our welcoming dinner.
---
Getting to Villa della Torre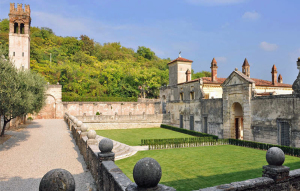 We recommend that you book your flight early to ensure that seats are available on the dates you wish to travel and to take advantage of the lowest fares. You can connect to a flight into Verona from Milan, Rome, and most major cities in Europe. Click here for map & directions.
A taxi ride to Villa della Torre from either the airport or the train station in Verona should be about 35 to 40 Euros.
Villa della Torre
Via della Torre, 25,
37022 Fumane VR, Italy
Tel: +39 (045) 683-2060
If you are calling from the U.S., you must first dial 011.
If there is any way we can assist in your travel plans, please let us know.
---
Registration for Cooking with Giuliano Hazan at Villa della Torre